If you're having trouble viewing this email, you may see it online.

January 2008
www.ramehartstore.com
This month we've launched our all-new on-line web store located at www.ramehartstore.com. This ecommerce site replaces our previous on-line shopping cart and is setup primarily for spare parts and consumables. All items listed are kept in stock for immediate delivery and include manual and automated dispensing options and parts, spare bulbs, calibration tools, and other miscellaneous parts. Over time, we hope to add more items to the site. Parts can be ordered with a credit card. We now offer (5) domestic shipping options from ground service to next day. The site includes SSL Secured 128-bit encryption so your data will be protected. If you prefer, however, there is a provision that will allow you to print the order and then either call or fax your credit card information or a PO from approved customers.
Model 190-F1
In addition to our new on-line store, we've also launched a new model, our 190-F1. This tool is based on the same form factor as our Standard Goniometers 200-F1 and 250-F1. It also includes a high-speed F1 series digital camera. The 190-F1 ships with our DROPimage CA software making it a cost-effective entry-level tool priced under $10k. In addition, it can easily be upgraded at a later date with DROPimage Standard or Advanced. There are also a number of popular modular accessories which can be added.

The 190-F1, like all other currently offered ramé-hart models is a complete turn-key system including the instrument, backlighting system, manual dispensing, camera, software, PC, and LCD -- everything you need, out of the box, to start taking contact angle measurements.

Model 190-F1
Shown above is the Model 190-F1 which includes the light source. The PC and LCD (not shown) are also included with this system.
Tilting Base
We've also introduced a completely new tilting base option. For many years ramé-hart has offered a tilting base (p/n 100-06). The tilting base is designed to allow researchers to measure advancing, receding and roll-off angles. The old model was available as a manual device only. The new design is available in (2) models: The 100-25-M (as shown below) is a manual device with a hand crank allowing the user to change the tilt of the instrument from 0° to 90° in both directions. The Model 100-25-A is virtually identical except in lieu of the hand crank, there is a stepper motor which controls the tilt. The tilt control is accomplished in our DROPimage Advanced software. Note that 100-25-M, the manual version, began shipping last month; the 100-25-A is currently in production and will be available this quarter.

Model 100-25-M
We also have an upgrade kit which will allow the purchaser of a 100-25-M to upgrade later on from the manual version to a motor-driven software-controlled 100-25-A. We're excited about this new product and the improvements it brings to our instrument line-up.
If you have any questions regarding our new 100-25 Tilting Base, our new Model 190-F1, or if you require any assistance with our new online spare parts store at www.ramehartstore.com, please don't hesitate to call or email. We are dedicated to 100% customer satisfaction and we appreciate all of your comments and feedback.

Regards,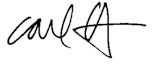 Carl Clegg
Director of Sales
Phone 973-448-0305
www.ramehart.com
Contact us