Students in North Penn High School's Engineering Academy have been electrospinning polymer nanofibers for more than ten years. Experiments have ranged from pure research activities to applied research endeavors in the energy, environment and health care sectors.

This past school year (2015-2016), two of the student research teams developed core-sheath nanofibers for energy (phase change material embedded nanofibers) and healthcare (medicinal encapsulated cellular scaffolds) applications. Each team set out to develop its own coaxial apparatus.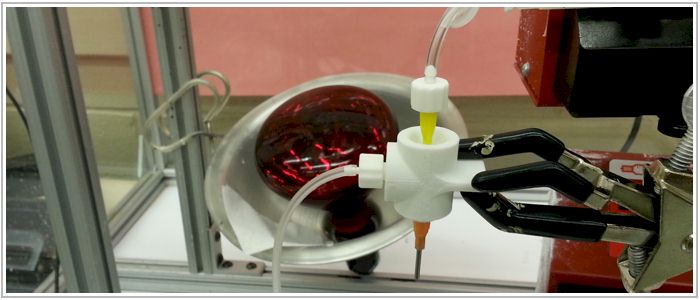 Figure 1: Coaxial Device Fabricated with 3D Printer
One team proposed a coaxial design that could be fabricated using a 3D printer (see Figure 1). The body was fabricated but the 3D printing filament available in the laboratory was incompatible with the solvents necessary for their experiments. Thus this plan was not completely successful.

Figure 2: Homemade Coaxial Design
Another approach involved the joining of two separate syringes and needles (see Figure 2). However, this method was difficult to setup and yielded inconsistent and undesirable results. It was a noble effort nonetheless.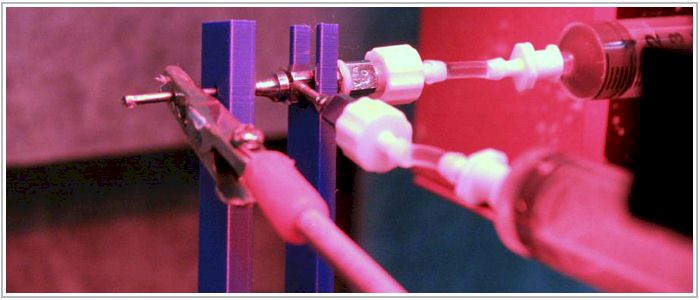 Figure 3: ramé-hart Coaxial Needle
By using a coaxial needle made by ramé-hart instrument co. (see Figure 3), the students were free to use any solvent necessary for their research and were able to achieve success on their first electrospinning trial. In short, it may be fun and challenging to try but it's difficult to replicate the success of the time-proven ramé-hart design.

Figure 4: Students in the Engineering Academy at North Penn High School in Lansdale, Pennsylvania, USA.
We'd like to extend a special thank you to Michael Boyer, Instructor at North Penn High School, and all of the students in the Engineering Academy (see Figure 4) for their collaboration and for providing the pictures and content for this article.