The global laundry detergent business is USD$100 billion (annual) market. Imagine if we could reduce that by 25%. Not only would people have more disposable income, but the planet would have less waste to absorb. The ripple effect of doing less laundry would result in fewer washing machines since they would last longer. We'd need to replace our clothes less frequently because, with fewer washings, they would last longer, too. And, of course, we'd have more time and money to do more productive things than hang out at the laundromat. In short, we would reduce waste, lesson pollution, and improve our standard of living by a notch or two.
So, how is this going to happen? We are on the cusp of an era in which makers of consumer products are becoming more sensitive to wetting properties and are learning how to optimize materials and coatings to behave advantageously for specific applications. I had an epiphany nearly nine years ago in the shower when I discovered that our new cloth shower curtain was superhydrophobic.1 Since then, we've tested and learned more about coatings for motorcycle visors 2, proposed toilet designs 3, ketchup bottles 4, and even my Puma Clyde sneakers.5 We've evaluated commercial products such as NeverWet, Hydrobead, Rain-X, HzO, Liquipel, and more. We counted a few dozen different spray-on coating products that promise some degree of hydrophobicity currently available on amazon.com.
Increasingly, more and more finished consumer products are being produced and sold with some kind of hydrophobic treatment or materials. This represents the beginning of the second phase of the hydrophobic revolution: a transition from spray-on treatments to products that are already treated and hydrophobic. On a recent shopping trip, we discovered the following products:
1. Flux Superhydrophobic Sports Sunglasses. What better time to have a superhydrophobic coating on the lenses over your eyes than when rowing, fishing, or playing any sport in the rain?

Flux 2057 Superhydrophobic Sports Sunglasses
2. Rust-Oleum NeverWet Superhyrophobic Car Cover. Available at a Walmart near you. This is a great product...if it works. The reviews are mixed.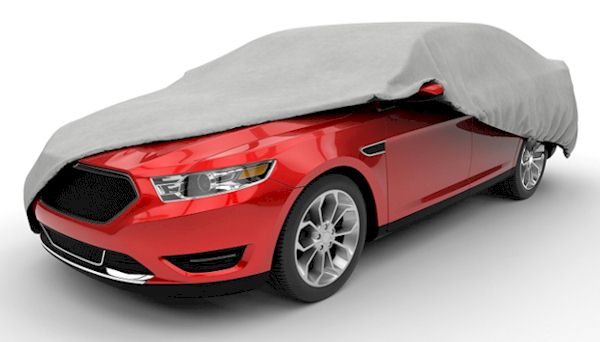 Rust-Oleum NeverWet Superhydrophic Car Cover
3. Bearpaw Boots for Women available in a variety of styles. These boots are pretreated with NeverWet superhydrophobic coating. Reviews are generally positive but relate more to comfort and style than their non-wetting behavior.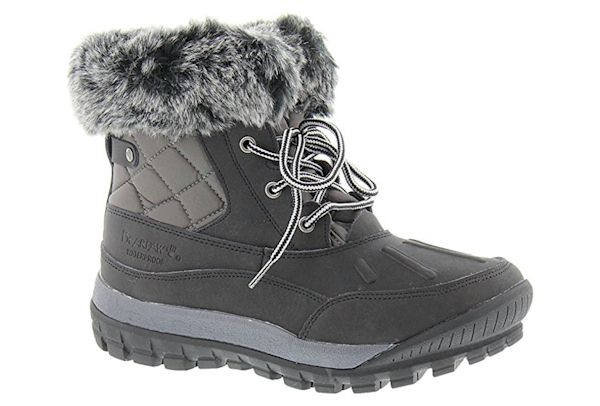 Bearpaw Boot Pretreated with NeverWet Superhydrophobic Coating
4. Quiksilver Swim Trunks featuring Quiksilver DryFlight water-repellent hydrophobic coating. Watch out Michael Phelps.

Quiksilver Swim Trunks Pretreated with DryFlight Hydrophobic Coating
5. Unnurella (meaning the un-wet umbrella) hydrophobic umbrella. Available in Japan. This helps break the need for disposable umbrella bags which are prevalent in Japan. The water-repellant coating is from Komatsu Seiren. We're still waiting for these to appear in the USA.

The Unnurella Hydrophobic Umbrella
There are dozens of other consumer and commercial products now on the market that sport some type of hydrophobic coating or treatment in order to enhance water-repellency. Here are but a dozen more:
1. Silflex wound contact dressing with hydrophobic soft silicone coating.
2. Magic Sand, or hydrophobic sand, a toy made from coated sand that remains dry even after being in water.5
3. DynaGuard hydrophobic tape used for commercial applications.
4. Drymax hydrophobic sport socks.
5. Mountain Warehouse women's hydrophobic down jacket with DWR (Durable Water Repellant) coating.
6. Petnostics Hydrophobic cat litter. Normally you want your cat litter to be absorbent. This special variety is used to collect cat urine samples.
7. VicTsing Hydrophobic Grill Cover made from 600D hydrophobic fabric.
8. Cobra Hydrophobic Safety Glasses.
9. Threadsmiths Baby T-Shirts with hydrophobic coating.
10. Haocoo Ultraportable Laptop Sleeve made from hydrophobic neoprene.
11. Syrokan Hydrohobic Women's Swimsuits.
12. Orvis Watershed Indoor/Outdoor Dog Bed.
And now a short list of products that you can expect or hope for in the near future:
1. Mobile phones. Many aftermarket treatments are currently available.
2. Patio furniture.
3. Cars that ship new from the carmaker with a hydrophobic body finish.
4. Sleeping bags and camping gear. (This has started already.)
5. Kitchen aprons.
6. Hats and headwear.
7. Sneakers and shoes.
8. Eyewear.
9. Motorcycle visors.
10. Toilet plungers.
11. Bicycle seats.
12. Mailboxes.
So, keep your eyes peeled for the next wave of hydrophobic products. If you find one of interest, please contact us and let us know about it and if it works as promised. We'd love to hear from you.
1 See October 2008 Newsletter.
2 See February 2011 Newsletter.
3 See September 2011 Newsletter.
4 See January 2013 Newsletter.
4 See August 2013 Newsletter.
5 See https://en.wikipedia.org/wiki/Magic_sand.
Visit the April 2007 Newsletter here: http://www.ramehart.com/newsletters/2017-04_news.htm.