Precisely four years ago1, we detailed how we contribute to disruptive technologies - such as energy storage, fracking, robotics, autonomous vehicles, and 3D printing - to name a few. Then in 20172 and again earlier this year we again3 shared with you some examples of how these disruptive technologies rely on understanding and controlling wetting behavior - from the sensors on self-driving cars to touchscreens on kiosks and smartphones. In short, virtually every disruptive technology counts on us to better understand surface characteristics.

This may lead you to believe that we are solely focused on disruptive technologies. Nothing could be further from the truth. In fact, for the past 58 years we've been helping customers from one non-disruptive technology to another. And we plan to continue doing so for the next 58 years. And to illustrate this, we present for your consideration twenty-one examples of customers working on nondisruptive technologies that count on us to help them measure wetting behavior, surface energy, and surface and interfacial tensions. Here goes - in no particular order:

1. A customer in Connecticut uses our ramé-hart Model 590 to measure the wetting properties on jet engine turbines in an effort to promote improved performance in rain.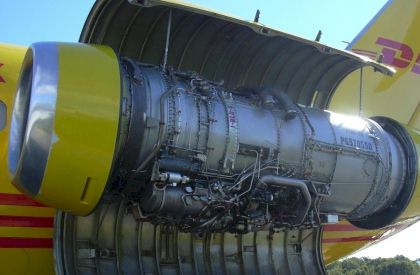 2. A customer in the Midwest uses our instrument to measure contact angle on components used in HVAC applications. Through fine tuning materials and coatings, chillers, air handling and distribution systems can be made more energy efficient and cost effective.
3. A customer in Spain uses a ramé-hart instrument to improve pharmaceutical products. By tightly controlling the wetting and absorption behavior of their tablets, they can better tune the time-release properties.
4. In North Carolina, a customer uses a ramé-hart Model 260 to measure captive bubble on contact lenses. Captive bubble is a great alternative to contact angle for surfaces that must be hydrated, have high surface energy or absorb quickly.
5. A ramé-hart Model 250 deployed in Korea is used to qualify coatings and materials used in automotive body applications. Increasingly, car makers are motivated to make their vehicles more water-repellant. Not only does the customer appreciate it but it helps their brand maintain a clean image.
6. A manufacturer in Missouri uses a ramé-hart Model 90 to check good old-fashion surfaces prior to adhesion to ensure a good bond.
7. A customer in New England uses a ramé-hart instrument to optimize fluids and methods used for precision stamping and metal forming, a technology that's been around for decades but can benefit from incremental improvement.
8. A ramé-hart Model 250 is used at a New England company to improve products used for dialysis and blood-handling hardware.
9. An Ohio consulting firm uses a ramé-hart Model 210 to do wetting studies on a variety of materials used in packaging, medical, and process applications.
10. A customer in New York uses a ramé-hart Model 250 to develop a robust water-repellant finish which is produced by laser-patterning. By fabricating nano- and micro-scale topology, surfaces on many types of materials can be made superhydrophobic.
11. A ramé-hart Model 400 is used by a customer in the southwest US (as well as by dozens of other customers throughout the world) to ascertain whether a particular plasma wafer cleaning process was effective. By checking processes during the chip making process, yields (and profit) can be greatly improved.
12. A company in Italy with facilities in the US uses a ramé-hart Model 500 to measure wetting behavior on eyeglass lenses. Coatings are optimized to improve water-repellency and reduce fogging.
13. In Michigan, specialists in polymer science use a ramé-hart Model 90 to better characterize surfaces used in polymer compositions and to develop nano-additives used in concrete to enhance performance.
14. A Massachusetts drug maker employs a ramé-hart Model 210 for pharmaceutical research and development. Nothing too disruptive.
15. A developer of ladar and lidar sensor products uses a ramé-hart Model 90 Pro Edition to test wetting properties on their sensors. Okay, so this one is somewhat disruptive.
16. A California-based developer of medical devices employs a ramé-hart Model 210 to characterize the wetting behavior of their products.
17. Petroleum engineers, geologists, and petroscientists at a customer in Texas are using a ramé-hart Model 290 to develop technology that will enhance the production of oil and gas wells. Admittedly, at least some of what these people are doing could be considered disruptive.
18. In New York state a glass company uses a ramé-hart Model 590 to evaluate coatings used on glass products.
19. A Midwest tape manufacturer uses a ramé-hart Model 290 to measure the advancing and receding contact angle on adhesive products to verify their effectiveness and develop better products.
20. A printing company in Canada uses a Model 250 to measure the surface tension of inks and the surface energy of papers in order to optimize their printing methods and technologies used on banknotes and lottery tickets.
21. In Texas, a chemical company uses our Model 210 to measure surface energy on surfaces on which their electrical insulating compound is applied.
The list could be much longer if we had more time and space. However, the point is not to produce an exhaustive list but rather to illustrate that we are not only the leader in surface science tools for disruptive technologies, but for less disruptive customers as well.
Whether you're working on a disruptive or a non-disruptive technology, it's okay, we're still here to provide you with world-class instruments for measuring contact angle, surface energy, surface tension, and so much more.
1 See our November 2015 Newsletter here.
2 See our June 2017 Newsletter here.
3 See our February 2019 Newsletter here.