Custom Instruments
ramé-hart is a world leader in contact angle goniometers and tensiometers. In addition to our standard models, we are setup to design and build custom instruments for specific applications. About 10% of our sales are for custom solutions. Based on customer-supplied requirements, we can design and build just about any type of fixture, chamber, or support that is used with or integrated into an existing instrument. We can also modify our standard instrument designs to accommodate special requirements.
If you are interested in learning more about having a custom tool built for your application, please contact us with detailed requirements. We will work up a preliminary design proposal and submit it to you with a firm quotation. You will review and approve the design and issue a purchase order. Often we will also require a deposit. We then finalize the design and begin production.
Below are a some of our past custom projects:

Custom Camera Mount with Leveling and Two Axes of Movement

Custom Advanced Chamber with Top-view Window

Custom Automated (software-controlled) Rotating Wafer Support

Custom Contact Angle Goniometer with Large Specimen Stage

High-pressure Chamber Integration: ramé-hart provided the Camera, Illumination, Analysis Software, and Temperature Logger - Chamber provided by Another Vendor

Chamber with Humidity Control and Peltier Specimen Stage

Custom Enclosure with Fixtures for Electrospraying Application

Custom Camera Post with Vertical Adjustment

Environmental Chamber with Precision Adjustable Stage

Custom Camera Mount with 3-axis Motion and Tilt

Dual Camera System with Automated Tilting Base

System with Secondary Camera Overhead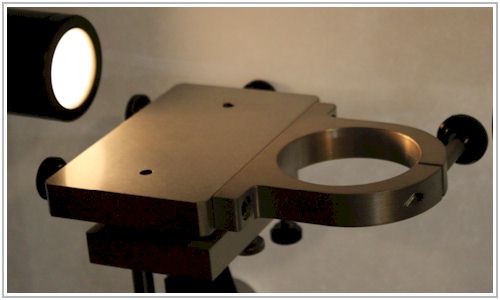 Custom Fixture

Oversize Illuminator

Extension Arm for Illuminator

Custom Oversized Specimen Stage (6" x 4")

Custom-built Instrument with Plasma Glass Fixture


Custom Chamber with Rotating Support

Heavy Duty Leveling Stage for Oversize Support Option

Custom Specimen Support Option

Custom Design with Extension Arms for Camera and Illuminator
r

Custom High Pressure Chamber

Custom 5-Head Dispensing Fixture

Custom Oversize Environmental Chamber

Custom Lead Frame Support

Custom Support Fixture for Glass Sample


Special Rotating Environmental Chamber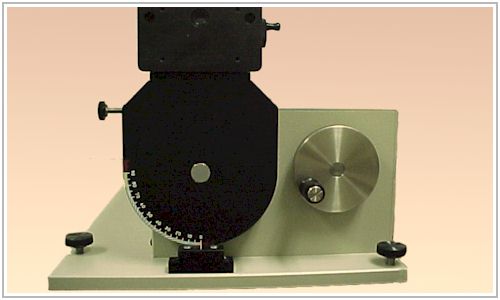 Custom Tilting Fixture

Rotating Support added to Standard Environmental Chamber

Custom Humidity Controller for Chamber Application

Custom Sliding Support in Oversize Environmental

Special Fixture with 3-Axis Translation

Coaxial Needles (needle inside a needle)
For additional information and custom coaxial and triaxial needles, click here.